Llandudno, Conwy and more – The best of North Wales!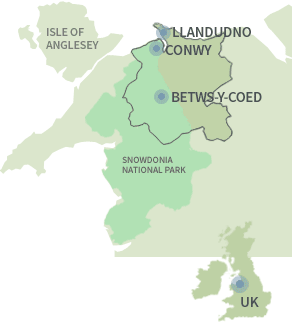 Welcome to our Llandudno and Conwy Tourism website.
Let's start with Llandudno. After all these years – over 150, actually – it's still a big favourite with everyone, including the esteemed Bill Bryson.
What's not to like? Its immaculate seafront, gracefully framed by two headlands, is a seaside classic. It's a proper resort, with a pier, Punch and Judy and Donkey Man and even Alice in Wonderland.
Plus arty and other modern attractions that add the perfect contemporary touch. In a word (or three): it's got taste.
In this part of the world, short breaks and holidays come in all shapes and sizes.
We have Blue Flag beaches, excellent theatres, a fascinating conservation zoo, top-draw golf courses, mighty big mountains and green valleys, some amazing restaurants and a complete A to Z of outdoor activities.
And that's just for starters.
Our easy-to-use website covers art and culture too, travel advice and tourist information, attractions, festivals, events and entertainment – plus all kinds of accommodation, from luxury hotels to self-catering, guest houses to holiday cottages and great-value B&Bs to caravan parks.
With the help of this website you'll discover the best of North Wales, for we don't just cover Llandudno and Conwy.
Our area extends along the sandy North Wales coast, including other seaside resorts like Colwyn Bay and we venture inland, down the lovely Vale of Conwy to the popular mountain resort of Betws-y-Coed at the gateway to Snowdonia.
You'll find sandy beaches and spectacular mountains, popular resorts and off-the-beaten track villages, advice on where to shop and where to stay, sports and activities on land and water, walking trails and wildlife.
It's all here...Go on, take a look, you know you want to!
Don't Miss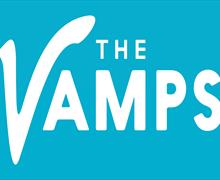 Headlining this year's Sunday night concert are The Vamps. With special guests Foxes, HomeTown, Joe...