Llandudno, Conwy and more – The best of North Wales!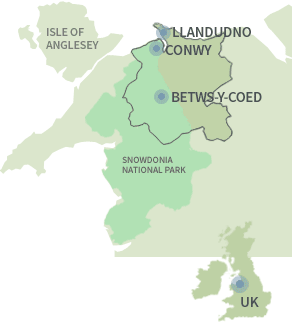 Welcome to our brand-new Llandudno and Conwy Tourism website.
We've gone out of our way to make it look good and easy to use.
Mind you, we've had to cover some ground.
In this part of the world, short breaks and holidays come in all shapes and sizes.
We have Blue Flag beaches, World Heritage castles, excellent theatres, a fascinating conservation zoo, top-draw golf courses, mighty big mountains and green valleys, some amazing restaurants and a complete A to Z of outdoor activities.
And that's just for starters.
Our easy-to-use website covers art and culture too, travel advice and tourist information, attractions, festivals, events and entertainment – plus all kinds of accommodation, from luxury hotels to self-catering, guest houses to holiday cottages and great-value B&Bs to caravan parks.
With the help of this website you'll discover the best of North Wales, for we don't just cover Llandudno and Conwy.
Our area extends along the sandy North Wales coast, including other seaside resorts like Colwyn Bay and we venture inland, down the lovely Vale of Conwy to the popular mountain resort of Betws-y-Coed at the gateway to Snowdonia, taking in market towns and the unexplored moors and lakes of Mynydd Hiraethog along the way.
You'll find sandy beaches and spectacular mountains, popular resorts and off-the-beaten track villages, advice on where to shop and where to stay, sports and activities on land and water, walking trails and wildlife.
It's all here...Go on, take a look, you know you want to!
Don't Miss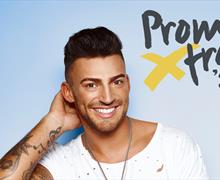 Prom Xtra is back for 2015 for a free, family, fun filled weekend. There's the much loved fun fair...