The popular pantomime of Sleeping Beauty is coming to Venue Cymru this December! 60 years on from the original movie, an all-star cast will recreate this magical story through music, comedy and plenty of festive spirit!
Meet the cast…
Our Marketing Officer Jasmin Koffler attended an exclusive pantomime launch at Venue Cymru in June 2019. Here's what she found out…
Sherrie Hewson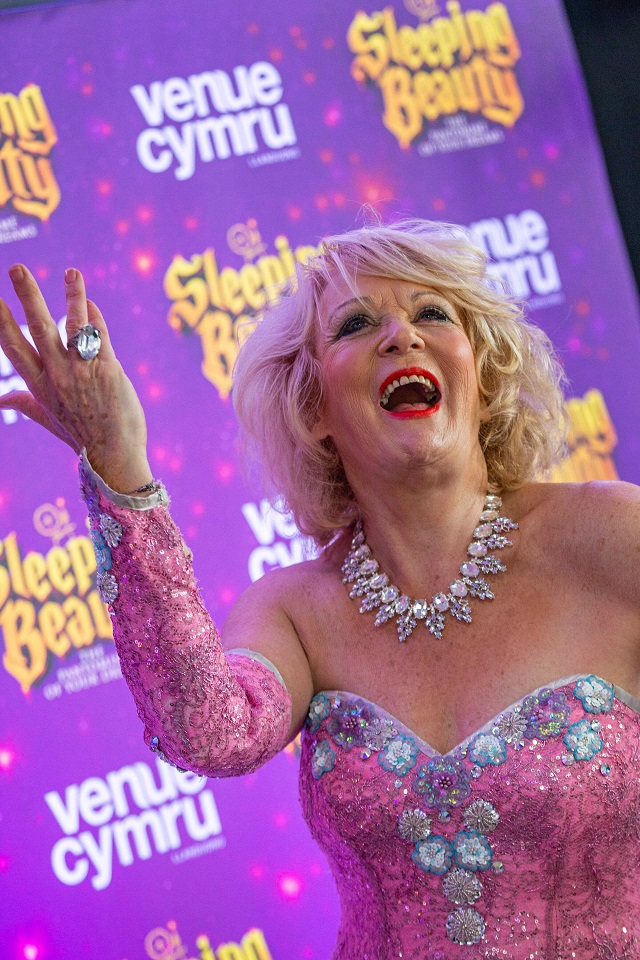 Much-loved actress and TV personality Sherrie Hewson will star in this year's pantomime as Nurse Temple Savage. Sherrie is no stranger to Llandudno, having performed in the highly successful Benidorm Live which came to Llandudno in April 2019. In a Q and A session at Venue Cymru, Sherrie described the "roar" of the audience that occurred at the end of each show of Benidorm Live. Admitting it made her slightly emotional, Sherrie explains that in all her career she has never seen success like this show and she was completely overwhelmed by the loyalty and support from all the fans. She promises this year's pantomime will encourage fans to cheer and roar in much the same way.
Having worked in show business for over 50 years, Benidorm Live is just one of the many productions Sherrie has starred in. She has also held roles in Coronation Street, Emmerdale, Crossroads and the Carry On franchise to name a few.
Soon to be a Conwy resident for the second time, Sherrie revealed that she has many close connections to the area. Her brother owns the popular Characters Tea House and Hot Stone Restaurant in Llandudno and her niece owns Lava Hot Stone Kitchen in Conwy. Sherrie is extremely family oriented and always lives near relatives, especially her daughter. So in August 2019 Sherrie and her beloved daughter and grandchildren will move to Deganwy to join the rest of her relatives.
When asked by an audience member what her favourite watering hole is in North Wales, Sherrie revealed that she loves the Cottage Loaf and her absolute favourite is the Café & Bar at Osborne House because it is such a beautiful hotel.
Nigel Ellacott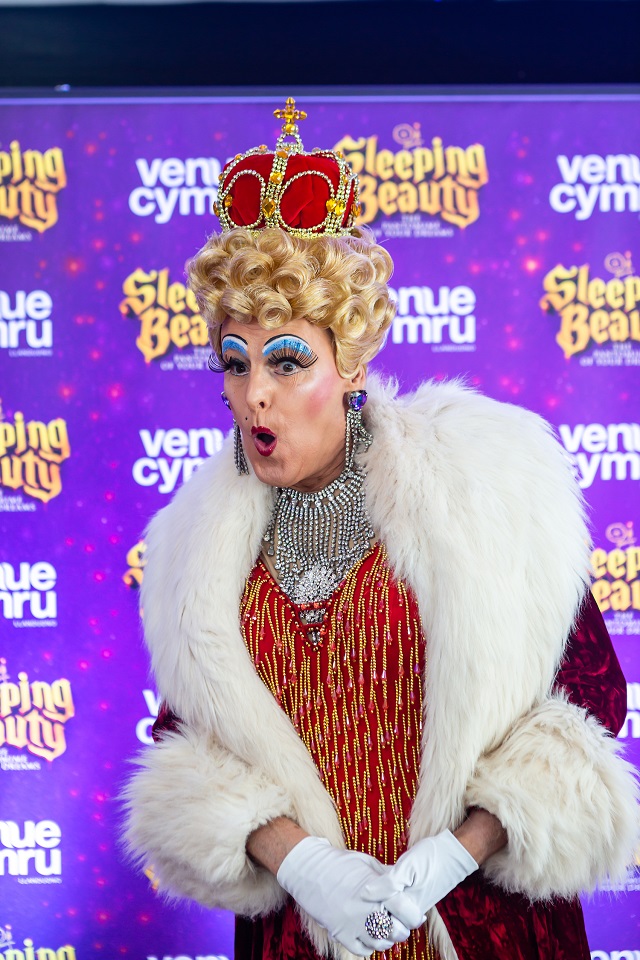 Starring alongside Sherrie as this year's dame is Nigel Ellacott, who will be performing the role of the Queen. This year will mark Nigel's 45th year in pantomime and his fourth season at Venue Cymru – his favourite theatre! He is extremely excited to be performing alongside Sherrie once again, having previously performed with her in Hull and Wolverhampton.
There is an interesting story behind one of Nigel's striking costumes for the show. During the performance, Nigel will wear an eye-catching yellow dress that actually belonged to Danny La Rue. When Danny sadly passed away, there was a very large auction which Nigel attended. He bought the dress, designed by Terry Parsons, in the auction and will wear this for his role as the Queen in Sleeping Beauty.
Before the pantomime in December, Nigel will return to Llandudno in October for his pantomime roadshow. He will be visiting 10 schools in the local area where will perform to approximately 3000 children in one week. This will most likely be the first time the school children experience live theatre so it's very exciting for everyone involved.
Nigel loves his role as the Queen in Sleeping Beauty because the last time he performed the role in Llandudno with John Evans he had "such a ball". Nigel has also honed his makeup skills and now has this down to a fine art, revealing he can apply his makeup in nine minutes.
Kieran Powell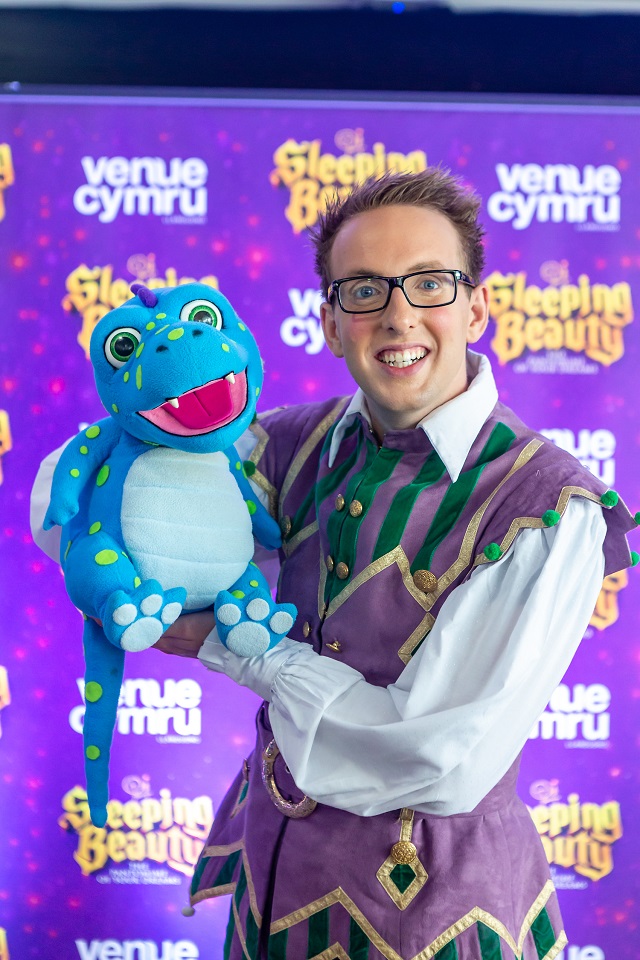 One of the world's top ventriloquists, Kieran Powell, will perform in Llandudno for the very first time this December. This season will mark his second performance with Qdos Pantomimes. Performing the comical persona of Muddles, Kieran will bring his quick wit, creativity and fast paced comedy to the role.
Kieran has entertained audiences all over the world with his Ventriloquist act. He has performed in 101 countries and has a huge following. His main character, Dave the Dinosaur, has also gained a huge global following with trillions of followers on Dinstagram (Dinosaur Instagram) and over 1m views on YouTubeosaurus.
Kieran is new to Llandudno and is looking forward to Nigel and Sherrie showing him some of the areas key attractions and restaurants.
You can book your tickets for this fabulous production of Sleeping Beauty here.